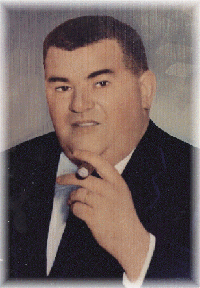 Long before recycling became popular or common and the "environment friendly" thing to do, Louis P. Cote picked up paper and cardboard wastes from the mills of the Amoskeag Millyard. He then bailed it and, yes, recycled it. That was in 1945. As he acquired more equipment, he began moving stoves and some small machinery for various companies in Manchester's Amoskeag Millyard. Soon he was moving textile equipment for the mills, especially as many of them began to move south. He set up shop near his home on Manchester's West Side on Blucher St.
Louis P. Cote, a Manchester native, saw his city change shape as the Millyard emptied. As most of the industry has shifted to other areas of the city, he would be thrilled to see the bustling Millyard today with its wide variety of businesses.
Louis P. Cote died in 1965 leaving behind his wife Jeanne, his family of seven children and this business that still bears his name. For a period of several years until the 1970?s the business was managed by his wife, Jeanne. In that time period, it was unusual to see a woman running a company, especially a trucking and rigging company. When salesmen came, she rather enjoyed telling them she was the cleaning lady, then she would watch them go on their way.
In the 1970?s the helm was taken over by John Cote and Don Cote, having both graduated from New Hampshire College. In 1984 the company outgrew it's Manchester home and moved into it's current facility on Cote Ave. in Goffstown, NH. Both sons have watched as NH industry has gone from the textile industry their father knew to a wide variety of manufacturing, including plastics, electronics, bio-tech and nanotechnology. Ensuring that Louis P. Cote, Inc. evolves with today's technologies is essential to both John and Donald. As John's son, John Jr. becomes more involved with managing Louis P. Cote, the tradition of keeping industry on the move is continued.